Trail Construction and Maintenance Literature
Managing Mountain Biking: IMBA's Guide to Providing Great Riding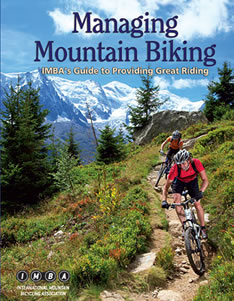 More than 50 experts - including land managers, recreation ecologists, professional trailbuilders, and experienced advocates - contributed to Managing Mountain Biking creating the most complete reference of its kind. Strategies are clearly described with the aid of 270 color photos and 25 helpful illustrations; dozens of success stories from around the globe provide real-world examples of effective trail management.
What makes one trail a success, while another is unpopular or the source of conflict? Why do some trails last for decades with minimal maintenance, while others require expensive repairs? Managing Mountain Biking: IMBA's Guide to Providing Great Riding gives solutions for these and dozens of other trail-related dilemmas. Written for professional land managers, volunteers, and recreation providers alike, this 256-page book offers an essential collection of best practices for planning, designing, and managing successful trail networks and bike parks.
Arrowhead Trails Literature
•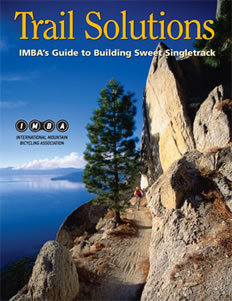 The Art of Crushed Stone Trails
• Rules of the Trails
• Sustainable Trails
• Minimum Criteria for Trails
• Trail Specifications
• Accessible Trail Specifications
• Maintaining Trails in the 21st Century
Partnering with OHV Clubs - March/April 2010 - COHVCO News
Maximizing Trail Budgets through Competitive Bidding - Opportunities for optimizing your trail funding through a fair and competitive bidding process.
• Trail Solutions: IMBA's Guide to Building Sweet Singletrack - Trail Solutions is IMBA's premier trailbuilding resource. This 272-page book combines cutting-edge trailbuilding techniques with proven fundamentals in a colorful, easy-to-read format.