Santa Fe County - Arroyo Hondo Open Space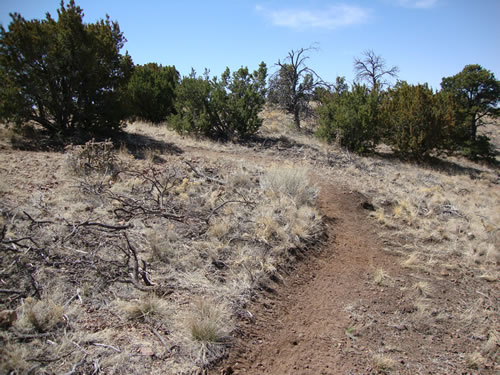 Santa Fe County Open Space, located in Santa Fe New Mexico, contracted Arrowhead Trails, Inc. to build over a mile of hand built single track trail designed for hiking and mountain biking in the Arroyo Hondo Open Space in the spring of 2011. The new trail expands the existing trail system that was originally constructed by volunteer organizations.
The Arroyo Hondo Open Space trail system has a network of interpretive signs and overlooks rich with information about Santa Fe and it's archeological history. The new trail skirts around important archeological sites while offering vast scenic views of Santa Fe, the Jemez Mountains to the west, and the foothills of the Sangre de Cristo Mountains.
See the Santa Fe - Arroyo Hondo Trail slideshow