Sapphire Point, Colorado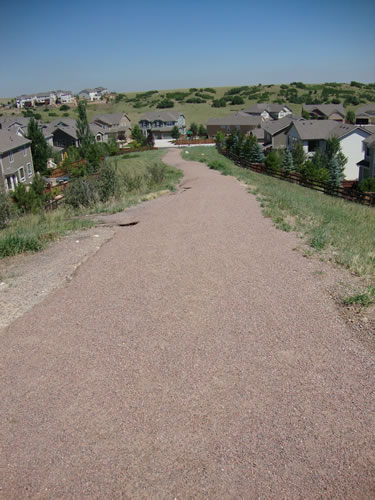 The Sapphire Pointe Homeowners Association hired Arrowhead Trails, Inc. to help them with continued maintenance issues of their crusher fines neighborhood trail system. ATI consulted with the homeowners and provided them with a detailed trail maintenance plan in order to mitigate issues of erosion and runoff.
Following the acceptance of the maintenance plan, ATI reconstructed the most severely eroded portion of trail by resurfacing, and diverting runoff through appropriately sized culverts and well constructed grade reversals.
Although the open space trails were delineated along the drainage system of the neighborhood, ATI hopes that small improvements to the system will increase it's sustainability and overall longevity.
See the Sapphire-Pointe Trail slideshow